About us
China Manufacturer Of Display Stands & Acrylic Boxes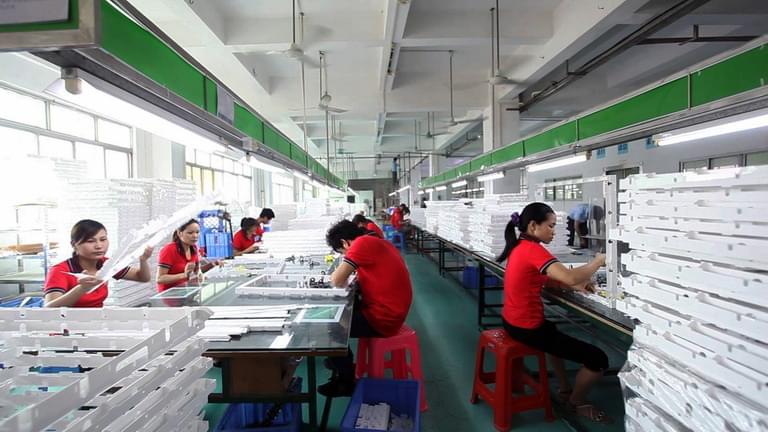 Sunday Knight Co., Ltd is a premier manufacturer of top-notch display stands and acrylic boxes, based in Dongguan City, Guangdong Province, China. With a strong commitment to quality and customer satisfaction, we specialize in producing a wide range of products that cater to a diverse range of industries. Our product offerings include plastic table top stand, display rack, perspex boxes, lucite box, poster holder, POS stands, plexiglass display boxes, cosmetic stands, makeup organizer, brochure holders, custom cut plexiglass, laser cut acrylic, and various other promotional items.
We have a well-equipped, specialized production facility, staffed by highly skilled and efficient employees, and backed by state-of-the-art machinery. This allows us to maintain high standards of quality and production capacity, ensuring that we deliver products that meet the highest industry standards. In addition, we have the capability to undertake various ODM and OEM orders, providing customized solutions to meet the specific needs of our clients for any acrylic items.

Our products are designed and manufactured with attention to detail, ensuring that each piece is aesthetically pleasing, functional, and durable. We use only the finest materials and employ cutting-edge techniques to produce products that not only look great, but are also highly functional. We take pride in the fact that our products are made to last, and we stand behind each and every piece we produce.

At Sunday Knight Co., Ltd, we believe that quality and customer service are the key components to success. That's why we go the extra mile to ensure that our clients receive the best possible products and services, every time. Whether you're looking for a one-off custom piece, or a large-scale production run, we are here to help. Our products are mainly exported to the United States, Europe, Australia, Japan, and the Middle East, and we have a proven track record of delivering high-quality products to our clients in these regions.

So, if you're looking for a reliable and experienced acrylic manufacturer, look no further than Sunday Knight Co., Ltd. We are here to help, and we would be honored to work with you.